ELDERS MINISTRY
   HEAD ELDER THANKGOD  OSUAGWU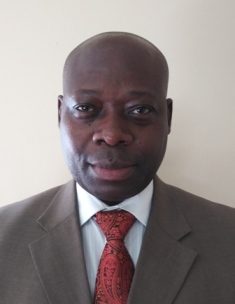 Vision
We are preparing ELDERS MINISTRY for the second coming of Jesus Christ, with the prayerful hope that each Person will take his ordained positions as priest of his home and watchmen proclaiming the truth of the scriptures to the entire world.
Mission
The purpose of the ELDERS MINISTRY of BLVD SDA Church is to create an environment that fosters growth in Christ by providing developmental opportunities for the EM to become more spiritually established in Jesus Christ.
Goals/Objectives
We will seek to accomplish these goals through a series of planned events (i.e. prayer breakfast, weekend retreats, Bible study groups, etc).
         Titus 1:6-9 New International Version (NIV)
6 An elder must be blameless, faithful to his wife, a man whose children believe[a] and are not open to the charge of being wild and disobedient. 7 Since an overseer manages God's household, he must be blameless—not overbearing, not quick-tempered, not given to drunkenness, not violent, not pursuing dishonest gain. 8 Rather, he must be hospitable, one who loves what is good, who is self-controlled, upright, holy and disciplined. 9 He must hold firmly to the trustworthy message as it has been taught, so that he can encourage others by sound doctrine and refute those who oppose it.
PAST EVENTS