PATHFINDERS MINISTRY
MINISTRY LEADER
Samuel Theodore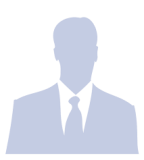 Vision
We are preparing PATHFINDERS MINISTRY for the second coming of Jesus Christ, with the prayerful hope that each Person will take his ordained positions as priest of his home and watchmen proclaiming the truth of the scriptures to the entire world.
Mission
The purpose of the PATHFINDERS MINISTRY of BLVD SDA Church is to create an environment that fosters growth in Christ by providing developmental opportunities for the PM to become more spiritually established in Jesus Christ.
Goals/Objectives
We will seek to accomplish these goals through a series of planned events (i.e. prayer breakfast, weekend retreats, Bible study groups, etc).
Pathfinder Club Ministry (ages 10-17) are church-centered spiritual-recreational-activity programs designed for young people. The Clubs appeal to these age groups because their programs feature activities that meet their needs and interests. Much of these activities are built around physical action. It is filled with action, adventure, challenge, group activities, and provides opportunities for the development of new attitudes and skills that produce personal growth, team or community spirit and a sense of loyalty and respect for God, His Creation, and His church.
PATHFINDERS MINISTRY are sponsored by the Seventh-day Adventist Church and welcome YOUNG ADULTS  of all religious backgrounds, as well as children with no religious affiliation.
JOIN PATHFINDERS FORM
READ MORE
SIGN UP FORM
EVENTS
Daughter of the King Teen Conference
November 17, 2019
Blue Mountain Academy
Hamburg, Pa.
10:00 am to 2:00 pm (lunch included)
For Young Women Only
In a world full of labels and pressures to "belong," it's easy to lose sight of who you are. Some days you just wish you were someone else. Girls ages 13-17 are invited to join Erica Jones, Assistant Women's Ministries Director for the North American Division, and discover the source of your true identity, why it matters, and why there's no one else in the world more wonderful to be than you!
For Moms and Youth Leaders
Moms, youth leaders & adult friends are invited to come along with their girls and join Tamyra Horst for morning & afternoon sessions exploring the crazy teenage years. Discover why eye rolling, tears, anger, and distance can be healthy, necessary and natural. We'll look at ways to engage your daughter in constructive ways and even embrace the journey through seven stages to adulthood.