PERSONAL MINISTRY
  MINISTRY LEADER
Elder Caesar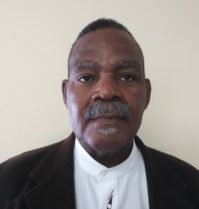 Personal Ministries
Personal Ministries Department provides full religious education for church members of all ages, including Sabbath School bible study guides and material for programming on Saturday mornings and other activities during the rest of the week. The department also supplies training and resources to local teachers of religious education and other members, promotes personal and world missions, and designs programs and resources to equip and train members to minister to and serve their communities.
 
Vision
We are preparing PERSONAL MINISTRY for the second coming of Jesus Christ, with the prayerful hope that each Person will take his ordained positions as priest of his home and watchmen proclaiming the truth of the scriptures to the entire world.
Mission
The purpose of the PERSONAL MINISTRY of BLVD SDA Church is to create an environment that fosters growth in Christ by providing developmental opportunities for the PM to become more spiritually established in Jesus Christ.
Goals/Objectives
We will seek to accomplish these goals through a series of planned events (i.e. prayer breakfast, weekend retreats, Bible study groups, etc).
READ MORE
JOIN USHERS AND GREETERS
SIGN UP FORM